Image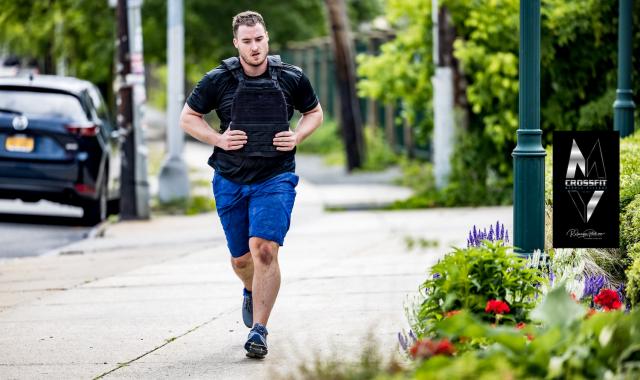 JOE ANNUNZIATA 
"Joe has been a member of our community for just over a year now, but he has been CrossFitting for much longer.  If you've ever taken a class with Joe you can easily see that he conducts himself with integrity, holds himself and others accountable and he has fun doing it.  Who doesn't like Joe? He is strong, funny and just a really nice person. I met Joe a year ago when he dropped into a class I was coaching. I didn't let him lift more than 75 lbs over head because he told me he hadn't worked out in a year.  Little did I know how strong he actually was.  Joe works hard both in and outside of the box, always striving to be better.  He trained for and ran the NYC Marathon last year and he recently started a new job but still finds time for fitness. Although the 4:30 pm class misses you we are glad you are a part of our community." -Coach Ag
 
What do you enjoy most about being a member of CrossFit Middle Village? 
The best part about CFMV is the strong community, as well as the knowledgeable and friendly coaching staff. It's not hard to see why every class is full at this gym. 
How/when did you get involved in CrossFit? 
Although I have been doing Crossfit for years now, I first got started with crossfit type workouts in high school football, where my strength coach introduced me to olympic lifting and other types of high intensity training. 
What was your first CrossFit workout? How did you feel afterwards? 
The first real crossfit workout I ever did was Fran, and it took me weeks to recover from Fran cough. 
What do you enjoy most about CrossFIt?
I most enjoy the fact that anyone can do it regardless of fitness level, all you have to do is try. 
What is your favorite WOD or Lift? 
Anything involving heavy weight, because I'm great at it. 
What is your least favorite WOD or Lift?.  
Anything related to gymnastics, because I am terrible at it. 
What motivates you? How has CrossFit changed you? 
The most motivating thing to me is maintaining a healthy and functional lifestyle. I have heard the coaches say it before, and I agree, CrossFit is about functional fitness and how that translates to your everyday life. 
What were your goals when you started this journey ? 
To keep challenging myself to be better than the person I was yesterday. 
What are your goals for the upcoming year? 
In general, to keep progressing, but also to maybe get a few more muscle ups in for next year's open! 
Do you have any advice for new members? 
"A journey of a thousand miles begins with a single step"