Image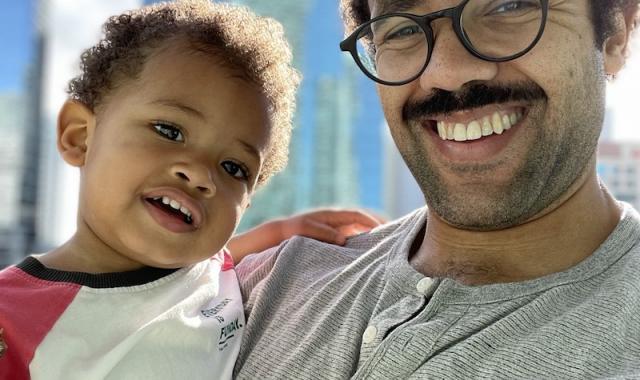 CHRIS KELLY 
"Recently,  I started coaching the evening classes and I always have Chris in my 4:30pm class. Chris is incredibly consistent and a great athlete. Whenever he walks in, he takes a look at the board to see how the athletes earlier in the day preformed and sets goals for his workout that day. He  speaks as if he isn't competitive, but then he goes balls to wall in every workout. Never leaving anything in the tank.I enjoy watching him motivating watching him set his goals and then destroy them. He is quite an inspiration!" - Coach Juliana
What do you enjoy most about being a member of CrossFit Middle Village? 
I like how attentive and encouraging all the coaches are. 
How/when did you get involved in CrossFit? 
I had tried it when we lived in Baltimore but didn't like the box very much. When we moved to NY there was a small gym in Astoria called Fitter Faster Stronger that wasn't an affiliate but was run by Crossfitters and that's where my wife and I really got into it. 
What was your first CrossFit workout? How did you feel afterwards?
I can't remember but I'm sure it wiped me out.
What do you enjoy most about CrossFIt? 
The constant progression without grinding out reps of the same movement over and over. Everything we do works to make us stronger and it's great to see that pay benefits in a movement even if you haven't done it in awhile.
What is your favorite WOD or Lift?
I don't have a specific favorite WOD but am pretty good at box jumps so usually look forward to any WODs with that movement. I also really like cleans.
What is your least favorite WOD or Lift? 
Oh boy, there are a lot of movements that will just make me groan when I see them on the board (burpees and thrusters are about the worst) but honestly simple push ups are probably my least favorite. I'm not great at them and they always humble me.
 
What motivates you? How has CrossFit changed you? 
I honestly just like competing with myself. I usually set a goal at the start of a lift or WOD and then try to beat it.
What were your goals when you started this journey ? 
When I started going seriously back in Astoria it was to improve my fitness for sports. This time around I was coming off a couple year layoff and I wanted to find a box I liked that would keep me coming back.
What are your goals for the upcoming year? 
To simply continue on my journey back to being fit and to stay consistent.
Do you have any advice for new members? 
Just try to have fun. If you find something fun about the workout (even if it crushes you) then you'll push just a little harder and be excited to come back for the next one.