Image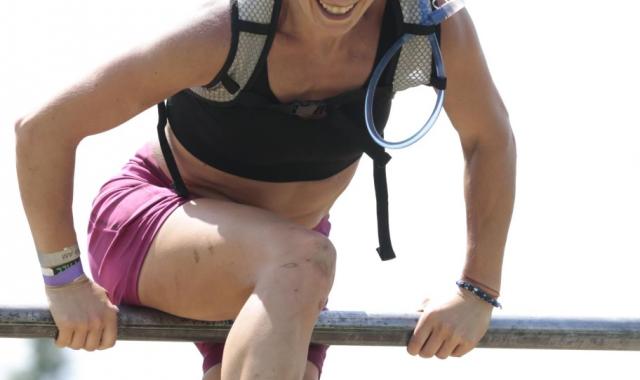 VALIA KALOUSTIAN
"Valia has been training hard with us since day 1. She gives her all in every workout and is always striving to be better. She welcomes advice and accepts all challenges. She was so nervous about doing Spartan and crushed it! She even went on to complete the Super! We are all very proud of her and truly admire her commitment to fitness, no matter what curve ball life throws her way." -Coach Julia 
What do you enjoy most about being a member of CrossFit Middle Village? 
The supportive community. I like all my coaches. It is right next to home.
How/when did you get involved in CrossFit? 
Joined and completed Foundations in March of 2023. First time in any gym for me. 
What was your first CrossFit workout? How did you feel afterwards?
I think I did foundations 1 with coach Phil and he made me do burpees. I wanted to vomit so bad but I held it together somehow. 
What do you enjoy most about CrossFIt? What is your favorite WOD or Lift? 
The results I saw in 3 months in my mental and physical state of being. I like back/front squats and box jumping.
What is your least favorite WOD or Lift?
Anything overhead! 
What motivates you? How has CrossFit changed you? 
It is teaching me to be persistent, consistent and clear my mind. It charges me so much that I feel like an energizer bunny all day. That's why I rarely take a PM class. Cannot sleep after that. 
What were your goals when you started this journey?
I wanted to get into the workout scene, motivate myself to follow through and show up. I wanted to get fit and tone my body.
What are your goals for the upcoming year? 
Work on proper technique with the barbell. 
Do you have any advice for new members? 
Just keep showing up and things happen.