Image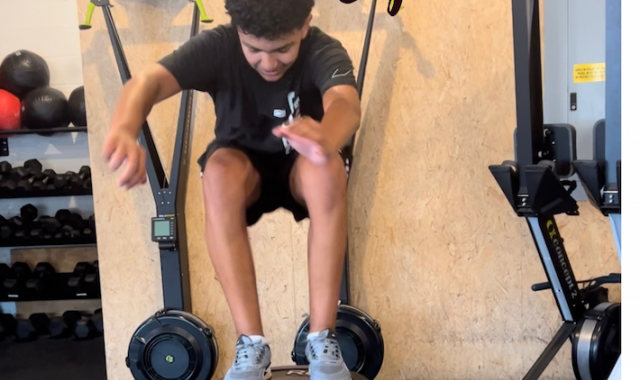 CARLOS RODRIGUEZ 
"Carlos has been a consistent CF Kids member since August 2021. He has grown into such a strong and confident athlete.His consistency and dedication to the program show not only in his movements but his acceptance to take on new challenges. Love having Carlos in class and look forward to seeing crushing it in Teens Classes until he turns 18 and starts taking adult classes!!!"
-Coach Julia
What do you enjoy most about being a member of CFMV? 
The classes and how organized everything is.
What do you enjoy most about CF?
In my case it's Gaining muscle and the companion that they offer.
When did you start CF?
Maybe 2 years ago 3?
What was your first CF workout? How did you feel after?
I think it was some weight training and I felt exhausted since it was my first time doing it.
What is your favorite movement? 
 Maybe The Snatches.
 What is your favorite game? 
Dodgeball
How has CF changed you?  
It made me a more healthier man.
What were your goals when you started?
Gain muscle and loose fat.
What are your goals for this year? 
Same thing as my original goal.