Image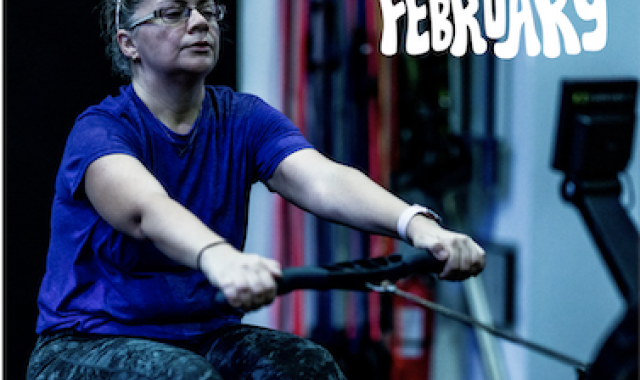 NICOLE ZUVIC
"Nicole has come a very long way since her first day in the Fit Over 40 Program. She has been so incredibly inspiring to watch on her journey. She is consistent and comes int to The CircHIIT ready to take on whatever the workout is. She has gotten so much stronger, faster and aware of how her body should be moving when moving properly, and when something is off she is easily coached through it. I can not wait to see where she is another year from now. Keep it up Nicole! Do not let anything hold you back from achieving your goals."  - Coach Julia
What do you enjoy most about being a member of The CircHIIT? Intimate classes. The coaches really care about the students and show us how to properly do the exercises. 
How/when did you get involved with The CircHIIT? A friend purchased the fit over 40 program for me as a gift.  First class was June 2022.
How did you feel after your first workout at The CircHIIT?
I was in pain/sore for 4 days but never once did I give up. My first workout was hard but I didn't give up. Every step has been worth it. I'm still scared of step ups but it has gotten easier. 
What do you enjoy most about The CircHIIT? Positive vibes all around from coaches and classmates. It such an amazing feeling when I'm done with the class knowing how much I've accomplished
What is your favorite station and movement at The CircHIIT? I love planks. I couldn't hold for more than 15 seconds when I started and now I'm at about 90 seconds. 
What is your least favorite stations/ movement at The CircHIIT? Step ups. It has gotten easier and I hope to be able to eventually do a box jump… oh and burpees 
What motivates you? My friends. I am surrounded by an amazing group.  
How has The CircHIIT changed you? I feel so much stronger and empowered. 
What were your goals when you started this journey ? To lose weight and get stronger. 
What are your goals for the upcoming year? Lose weight and continue getting stronger. Would like to be able to use heavier weights and run faster on the treadmill. A six pack set of abs wouldn't hurt either. 
Do you have any advice for new members? Don't be scared and don't give up. I can't imagine ever leaving this gym. I have only had positive experiences here.