Image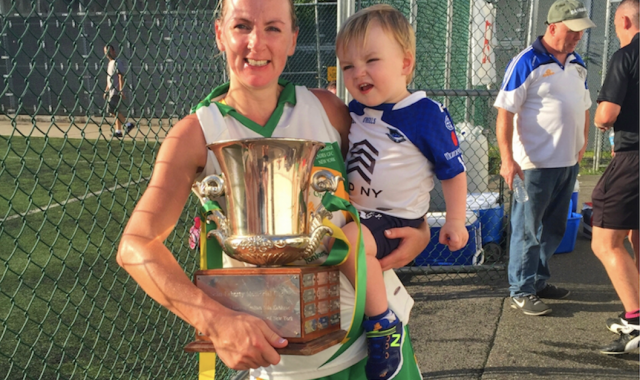 CATHRIONA BRADY 
"Cathriona comes every day at 9:15am and crushes it and I mean, she OWNS every workout!! A few weeks ago I watched her row 1,000m in 3:58 and it was absolutely amazing… because she still had another 200m to go and she barley broke a sweat!!
I love watching her come into class and watch her say how she's going to take it easy and then once it's 3,2,1 go, she really shows how beasty she is and how much she has in the tank.
Cathriona is so motivating and really brings such energy to the whole class! I really enjoy spending extra time with her before and after classes going over recovery and mobility homework with her and helping her grow into a better athlete every day. Keep crushing it! You're truly inspiring and i can't wait to coach and watch you tackle all of the workouts to come!!!"  - Coach Juliana
What do you enjoy most about being a member of The CircHIIT?
I love the variety in the classes & exercises, I've never done the same class twice, and I love the intensity.  Each class is as intense as you want it to be.
How/when did you get involved with The CircHIIT?
I joined The CircHIIT in April 2022 and I loved it from the first class.  The old gym I attended for years closed, so I tried a few local gyms, and knew this was the place.
How did you feel after your first workout at The CircHIIT? 
D.E.A.D!!!  Lol, but amazing.  Thats how I knew I loved it.  Some days we take it easier than others, but most days we go all out.
What do you enjoy most about The CircHIIT? 
The variety in the workouts and exercises, the instructors are great & the sense of community there.
What is your favorite station and movement at The CircHIIT?
Favorite station might be the bike, might be, lol!  Favorite movement is the burpee, its a love hate relationship!!!
What is your least favorite stations/ movement at The CircHIIT?
Least favorite is easily the rower.  I have no concept of pace.
What motivates you?
Gaelic football, even though I don't play anymore, in my head I'm still competing.
How has The CircHIIT changed you?
The CircHIIT motivates me to meet the targets & push harder than I ever would on my own.
What were your goals when you started this journey ?
My goals were to find a workout place that feels like calling to a friend's house, and to feel good physically & mentally about my workout.
What are your goals for the upcoming year?
My goals are to keep up with everyone else in class, and to learn their names, lol.  I'd also like to do a handstand push up, and improve my toes to bar and push ups.
Do you have any advice for new members?
Don't be afraid to just start.