Image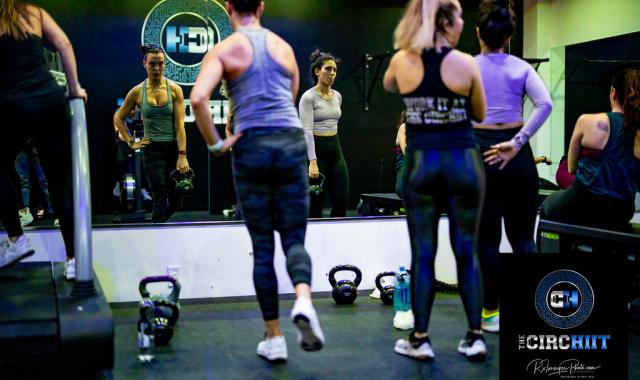 EMILIA GZIK
Emilia has been a member of our community since the we opened our doors. Since Day 1 she has been a force to be reckoned with. Always pushing herself to be better and do more. She has gotten stronger and faster. Her form getting better and better with every workout. She appreciates and welcomes being coached. She wants to get it right and fights hard to get do so. Doesn't give up until she does. Recently Emilia injured her foot. Although there was a lot she couldn't do, there were many things she could still do. She didn't let it set her back and keep her out of the gym. She rested and came right back, doing exercises coaches gave her to do in the meantime. She values her health and her fitness. She is committed to it and its an inspiration to us all! 
-coach Julia
What do you enjoy most about being a member of The CircHIIT?
Being a part of an amazing community, a community that supports one another through thick and thin. Especially the coaches that have plenty of faith in you, support you through your struggles, who correct your form and always make sure you train safely.  I also love the fact that they check on you and stay in touch even when you get injured and sit on the sidelines! 
How/when did you get involved with The CircHIIT?
I wanted to try something new, I wasn't motivated with home work outs. My husband and I got invited to a grand opening and we've been members ever since. 
How did you feel after your first workout at The CircHIIT? 
Weak, but very challenged. I knew after the first work out that Circhiit would be my new routine ! 
What do you enjoy most about The CircHIIT? 
I love the pace, the adrenaline rush, the variety of each work out. I really enjoy the boost of energy I get for the whole day after a morning class. 
What is your favorite station and movement at The CircHIIT?
Treadmill! 
What is your least favorite stations/ movement at The CircHIIT?
Pull up bar, always the hardest !
What motivates you?
My weekly and monthly  improvements, the fact that I'm getting stronger each day.  
How has The CircHIIT changed you?
It made me stronger, resilient, more disciplined & determined. 
What were your goals when you started this journey?
I wanted to get better at running! 
What are your goals for the upcoming year?
Get back to being healthy, fit & strong.  Learn new skills/movements. 
Do you have any advice for new members?
Stay consistent, don't give up, we all have our bad days! Never compare yourself to anyone. 
Only compete with yourself, aim to do better the next day!