Image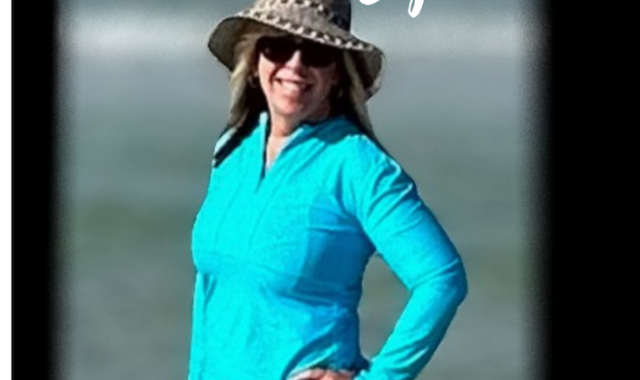 CATHERINE GAUTHIER 
"Kate has a been a part of our community since the day we opened. I remember how Kate and her hubby Joe came in during the Grand Opening and  were very intrigued with the CircHIIT. Since Day 1 of opening our doors she has been crushing her workouts. Kate is an inspiration to many, including me. She is not only a mother but a grandmother who, a little over the age of 50, looks incredible and moves better than many 20 years olds! Helk, I think she moves better than I did in my twenties! I love having Kate in class. Watching her crush it on the treadmill is one of my favorite parts of Tabata Tuesday! Keep giving all you got Kate. With your consistency and dedication to your fitness, 40 years from now, I'm sure your grand kids will be making you their first pick for whatever sporting game the family decides to play. I know I would!  Thank you for being a part of our CircHIIT community!" <3 - Coach Julia    
What do you enjoy most about being a member of The CircHIIT? I enjoy all the other members and coaches that I have formed friendships with and the challenging workouts
How/when did you get involved with The CircHIIT? I joined along with my husband Joe as soon as we heard about the opening of CrossFit Middle Village, we began as CrossFitters but soon realized we also liked the cardio and fast paced workouts of CirHIIT.
How did you feel after your first workout at The CircHIIT? I felt great after my first workout, I was grateful that I had found a place where the workouts are not only challenging but actually fun!!
What do you enjoy most about The CircHIIT? What I enjoy most is the variety of workouts, different programs everyday so it is never boring, I enjoy all my coaches who are all very supportive and inspiring to me and I love the fact that I can workout along side my husband especially during partner workouts.
What is your favorite station and movement at The CircHIIT?My favorite station is the treadmill, I love ball slams, sit ups and push-ups.
What is your least favorite stations/ movement at The CircHIIT? Not a fan of box jumps, can't do them, (it's  a mind thing I know) Bulgarian split squats and Turkish get ups.
What motivates you? Many things motivate me to workout!! The way I feel after a great workout is amazing! Even when it's really tough to get through sometimes at the end I am always grateful I did it, my coaches always motivate me to push myself and of course Joe and I motivate each other on good days and tough days!!
What were your goals when you started this journey ? When I began my goal was to simply try to lose weight and improve my overall health and wellbeing. I never dreamed that after 6 years I would still look forward to each workout and that at age 54 I am in the best shape of my life!!
What are your goals for the upcoming year? For the upcoming year in would like to improve my endurance, run a little more, and maybe just sculpt and tone a bit
Do you have any advice for new members? My advice is cliche, but i would say never be afraid to try new things!! It can be intimidating to join a gym, i was soooo nervous when I began however the coaches ALWAYS had my back and encouraged me!! You will not believe the thing you can accomplish if you only try!!!!