Image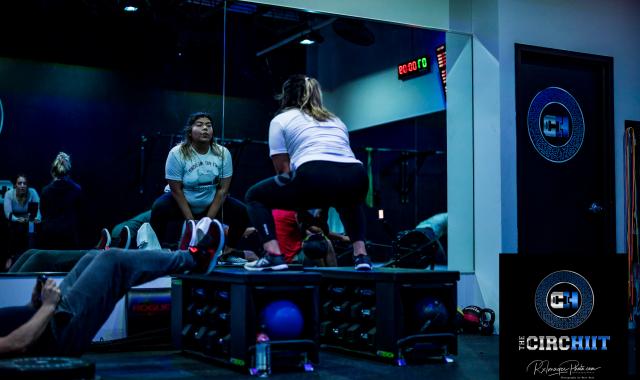 KARINA CAMACHO 
What do you enjoy most about being a member of The CircHIIT?
I love the Energy,community and working out with friends
How/when did you get involved with The CircHIIT?
I got involved with CircHiit about 7months ago when my friend became a crichiit coach. 
How did you feel after your first workout at The CircHIIT? 
I'll never forget, a Saturday workout I was sore for 4 days from hollow rocks… the worst. 
What do you enjoy most about The CircHIIT? 
The super loud music, the coaches helping us reach our goals and the after feeling once im done. 
What is your favorite station and movement at The CircHIIT?
My favorite station would be rowing and I love kettle bell swings 
What is your least favorite stations/ movement at The CircHIIT?
I hate the treadmill because I hate running 
What motivates you?
How good I will feel after I finish the workout 
How has The CircHIIT changed you?
I am able to run a lot more, I feel lighter and waking up with more energy every morning. 
What were your goals when you started this journey?
My goal was to lost 20 pounds
What are your goals for the upcoming year?
My goal is to be able to run a mile in less then 9 minutes without a break 
Do you have any advice for new members?
Don't give up because with time you will feel stronger and healthier.