Image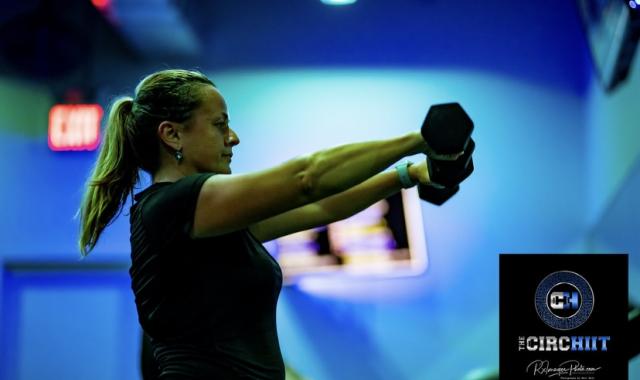 MONIKA SUKOL
What do you enjoy most about being a member of The CircHIIT? 
Friendly family environment with very cool coaches and great workouts.
How/when did you get involved with The CircHIIT?
I started working out with coach Julia at the Juniper park a few years back and once I heard she is opening a gym and knew I wanted to become a member. So I joined the gym  for 2 years and a few months now.
How did you feel after your first workout at The CircHIIT? 
I felt exhausted because It was tough  but I felt accomplished. I was very excited that I'm starting a new journey on getting healthier . I knew it I will be coming back for more sweating sessions:)
What do you enjoy most about The CircHIIT? 
The workouts are always different and challenging. Soonest I step into the room I get ready to do my best in that one hour with always different music playlist. Thanks to all coaches :) I always say to myself Ok  , Monika, it's your time to shine. It's never easy but I like the challenges and I love to push myself . Also I like the way I feel after workouts and see results in myself.
What is your favorite station and movement at The CircHIIT?
Fit Bench sit ups or jump rope.
What are your least favorite stations/ movements at The CircHIIT?
Manmakers and rower.
What motivates you?
My two little kids-  want to be strong for them.
How has The CircHIIT changed you?
I feel that I have more energy, I feel more  confident and strong.I Love my Gym Time!
 
What were your goals when you started this journey? To lose weight and become healthier.
What are your goals for the upcoming year? I want to continue to be stronger. I wanna be able to pull myself up without any help and  I would love to be more lean  . 
Do you have any advice for new members?Yes, once you try the class you will like it and you will be coming back for more. Going to the gym and exercising are the best way to treat yourself and your body well. Also exercise improves your mental health, so just take a deep breath, try the class, listen to your body and you will  become a better version of yourself:)