Image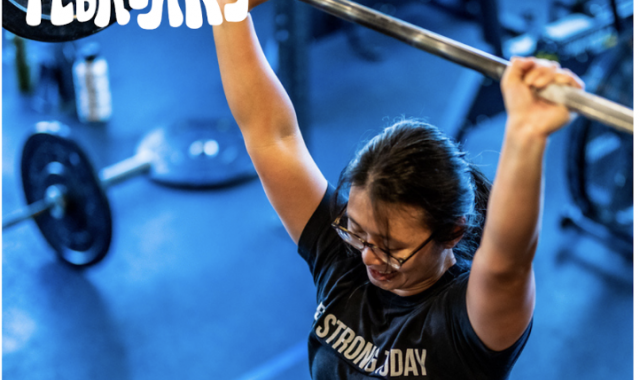 SUZANNE YONG-SELLERS
"Suzanne joined our community back in November 2021. Since then she has become a staple in our Monday - Friday 9:15 AM classes. Although Suzanne doesn't say much she comes to class every morning with a big smile, and ready to take on the adversity of any workout that is programmed.  She goes about every workout and every lift with a plan. She challenges herself but also knows her limitations. Keep being consistent and working hard. Congratulations on being CFMV's February Athlete Of The Month." -Coach Chris
What do you enjoy most about being a member of CrossFit Middle Village? 
The coaches are great!  I've visited a few boxes over the years, and the level of coaching varies.  The coaches at CFMV are attentive and helpful.
How/when did you get involved in CrossFit? 
I took a foundations class in 2013 after bouncing around the city, trying to find a gym that was challenging and fun.  After a few HiiT and boot camp style gyms, I found a Crossfit gym that was only a few blocks away from me.  I was hooked after the trial class!  It became like a second home when I was living in Brooklyn.
What was your first CrossFit workout? How did you feel afterwards? 
I don't remember the workout, but I do remember being thoroughly exhausted, in the best possible way. I was thinking, "I can't believe I did all that, and I can't wait to do it again." I still feel the same way after all these years.
What do you enjoy most about CrossFIt?
The Community is the best part of Crossfit.  If you haven't noticed, I'm a pretty quiet person, but group classes nudge me to be a bit more social.  I enjoy cheering people on and the post workout camaraderie.  
What is your favorite WOD or Lift? 
I love all the lifts, especially the clean and jerk.  Any WOD that has a variety of movements and some heavy lifting is good.
What is your least favorite WOD or Lift?.  
Any WOD with running is my least favorite.  
What motivates you? How has CrossFit changed you? 
I try to do better than yesterday and Crossfit has taught me that you should always push a little further than you think you can, because chances are you'll surpass your own expectations.
What were your goals when you started this journey ? 
When I started 9 years ago, I just wanted to stay active, maybe get toned. Since then I've aimed to have a well rounded approach to being healthy by eating better, being more mindful, active recovery, etc.
What are your goals for the upcoming year? 
Not sure, maybe learn to love running, or at least not hate it as much. 
Do you have any advice for new members? 
Don't compare yourself to anyone else but yourself.  There will always be someone faster/stronger than you at the gym.  But chances are you're doing better than where you were previously and that's what matters.