Image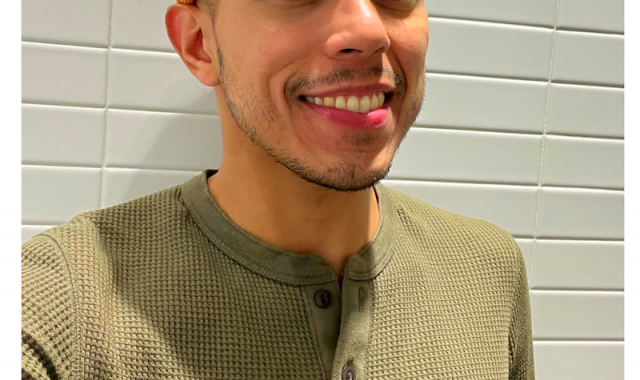 GUSTAVO MORENO 
"It has truly been amazing watching Gustavo grow as an athlete. He constantly pushes himself during his workouts and has improved so much on many different skills such as deadlifts, cleans, muscle ups, the list goes on!Always comes to class and has an uplifting smile excited and ready to tackle on the class. I can't wait to see him continue to grow in the sport. Amazing job Gustavo you truly deserve it!!" - Coach Ligia
What do you enjoy most about being a member of CrossFit Middle Village? 
Definitely a great and welcoming community that keeps me motivated and consistent.
How/when did you get involved in CrossFit? 
 I heard about CrossFit from friends before, I was convinced to give it a try, I don't regret it! 
What was your first CrossFit workout? How did you feel afterwards? 
What do you enjoy most about CrossFIt?
I like how challenging it can be as I always have a feeling of achievement everytime I finish a workout, it just keeps me going.
What is your favorite WOD or Lift? 
I enjoy doing  front or back squats! 
What is your least favorite WOD or Lift?.  
I enjoy deadlifts but I always struggle to do it right.
What motivates you? How has CrossFit changed you? 
CrossFit has been good for both, my physical and mental health. I had to adapt my life to it, and it's been for the better. 
What were your goals when you started this journey ? 
To feel good about myself, I also had that need of testing myself to learn my strengths and my limits.
My goal when I started this journey was to lose weight and feel strong. 
What are your goals for the upcoming year? 
I want to keep doing CrossFit wherever I go, to get better and keep learning so I'll be capable of doing certain workouts I still struggle with, like the right way to do deadlifts, or being able to do double unders.
Do you have any advice for new members? 
it's not easy at first, specially when you're an amateur like me, and it's a slow progress, find what motivates you, stay consistent and always do it for you. When the results start showing, you won't regret it!