Image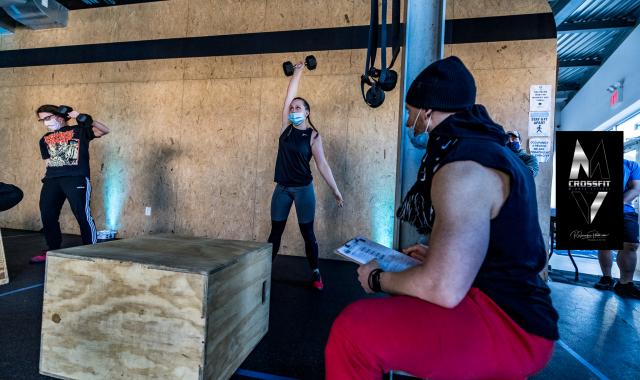 MELANIE SMITH
What do you enjoy most about being a member of CrossFit Middle Village? 
I enjoy each and every member in class with me and every coach who has helped guide me along my CrossFit journey.
How/when did you get involved in CrossFit? 
I started CrossFit last summer in June. 
 
What do you enjoy most about CrossFIt?
what do I enjoy most about CrossFit ... the adrenaline rush I get before a work out he abundance of happiness I feel while crushing work outs and reaching goals I work hard for.
What is your favorite WOD or Lift? 
my favorite lift well of course snatching !!! :)
What is your least favorite WOD or Lift?.  
I can't say I have a least favorite lift or work out. To me that would be having a weakness and I'm one to attack my weakness so as of rite now assault bike and ski erg is what I need to work on.
What motivates you? How has CrossFit changed you? 
my motivation is my family my kids and every member around me plus CrossFit middle village being my home how can I not show up and show out !!!
What were your goals when you started this journey ? 
My goals when I started CrossFit was to bring back my body after pregnancy and become stronger.
What are your goals for the upcoming year? 
my goals for the upcoming year is to crush every lift . To perfect my snatch my hspu my pull ups and just enjoy every moment learning CrossFit !
Do you have any advice for new members? 
if there's any advice I can give new members have fun and don't be scared. Fear is the only thing that holds you back. I once thought I couldn't CrossFit and now coach Chris can't get me out his gym. Hard work pays off and it shows never give up trust the process 
🏽
️