Image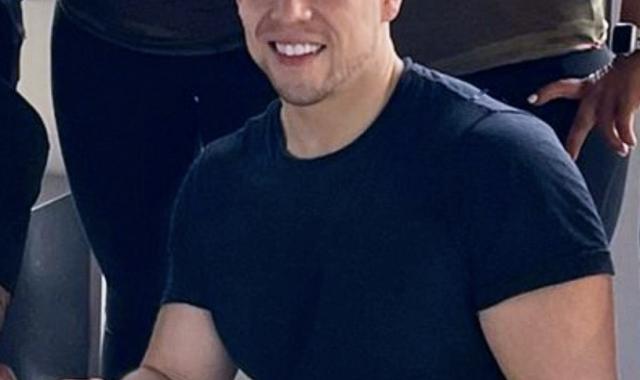 JONATHAN BERNAL
Jonathan is constantly looking to learn, and improve himself, inside of the gym and has fun while doing so. He never complains, and will always push himself, and those around him, to keep going no matter how hard the workout is. Jonathan is an asset to our community, and a prime example  of our core values. 
-Coach Adam
What do you enjoy most about being a member of CrossFit Middle Village? 
I genuinely enjoy the feeling of being part of a team/community that builds off each other's energy & encouragement to reach greater performance and abilities, along with dedicated coaches that carefully help you pursue the skills & techniques to further improve in CrossFit.
How/when did you get involved in CrossFit? 
After what felt like an eternity of Quarantine & gyms still in shutdown, I came across CrossFit Middle Village through social media. I saw how classes were being conducted outside within the parking lot space, so I immediately had to witness that for myself in person. At the time, my mind & body urged that jump start back to more vigorous physical mobility outside the house. Once I took my first introduction class at CrossFit Middle Village, I instantly knew I had to come back.
What was your first CrossFit workout? How did you feel afterwards? 
I vaguely remember my first CrossFit workout, but one particular exercise I did find difficult was keeping my hips in sync with the Kettlebell. I had never really learned how to properly use them in a workout, especially in a swing motion. But once I observed others and demonstrations from the coach, as difficult as my first swings seemed, I felt an accomplishment because I would have never imagined such an intense workout from an unfamiliar gym equipment to me at the time.
What do you enjoy most about CrossFit?
I really enjoy the feeling of tapping into that "athletic ambition" & pushing the bar figuratively & physically beyond expectations I myself did not know I could achieve.
What is your favorite WOD or Lift? 
I would say The Cindy is my favorite WOD because although it only consists of three-movements, I like challenging myself within that circuit to set a better time and quality of workout than the last.
What is your least favorite WOD or Lift?
I would say my least favorite are the snatch movements overhead only because at times I seem to fall off that certain flow the bar takes on traveling past the shoulders to head.
What motivates you? How has CrossFit changed you? 
I am motivated to become a better version of myself physically. The mentality I tune into at the start of a CrossFit workout , I try to reflect that towards any challenge I may encounter throughout my day or at work.
What were your goals when you started this journey?
My goal & intentions at the start of this journey was to feel better & look better, but at this point I can honestly say the goal goes much deeper than that.
What are your goals for the upcoming year?
My goal in the upcoming year is to set a better score on the CrossFit Open.
Do you have any advice for new members? 
Stay consistent, results will speak for themselves.