Image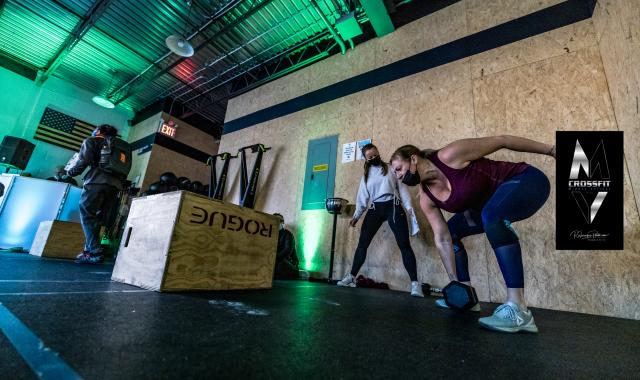 JESSICA JARVIS 
Jessica is a real life Barbie on the outside and a Griddy machine when she steps foot in the gym. Her presence, hard work, and persistence to be the best version of herself is what drives me as a coach and helps make this community a successful tribe. She definitely is a talented lady and I'm excited to be apart of her fitness journey. All she has to do now to be the complete athlete is to perfect her handstand push-ups ( but we are working on that ;) ). Love you lady ! Thank you for giving me the opportunity to coach an awesome athlete and even better person.  -Coach Matt
What do you enjoy most about being a member of CrossFit Middle Village? 
The positive environment of having a group of coaches and athletes supporting each other along the way.
How/when did you get involved in CrossFit? 
Needed a change from the "regular" gym routine. A coworker at the time had mentioned that I should try CrossFit. Seen an ad for CrossFit & HIIT and soon after became a member in March of 2016. Can't believe it has been 6 years! 
What was your first CrossFit workout? How did you feel afterwards? 
Unfortunately, I don't recall my first CrossFit workout. I'm sure whatever was programmed for that day was challenging, like any other day. Probably still have the same feeling afterwards… near death experience! I always have a new appreciation for life right afterwards that I didn't have before. Ha-Ha!! It's what keeps me coming back for more.
What do you enjoy most about CrossFIt?
I like the feeling of overcoming the challenges it presents, as well as the community it creates. 
What is your favorite WOD or Lift? 
Back Squats
What is your least favorite WOD or Lift?.  
Running
What motivates you? How has CrossFit changed you? 
First and foremost it was about my personal health and well being. CrossFit gave me a consistent fitness routine that soon became a lifestyle. It makes me feel so much better as a person and all aspects of my life. It also has become more than fitness but a community in whole. I don't know what I would do without it.
What were your goals when you started this journey? 
Lose weight, stay fit, tone up, become stronger and of course get abs (still working on this one). 
What are your goals for the upcoming year? 
Continue to strive to be the best version of myself and nudge others to be the best version of themselves. 
Do you have any advice for new members? 
Know that you are stronger than you think! Being fit takes commitment so don't get discouraged when you can't perform a movement, have the fastest time or heaviest weight.  Never let your competitive side get the best of you. Each person performs differently so focus on you and only 'YOU'.