Image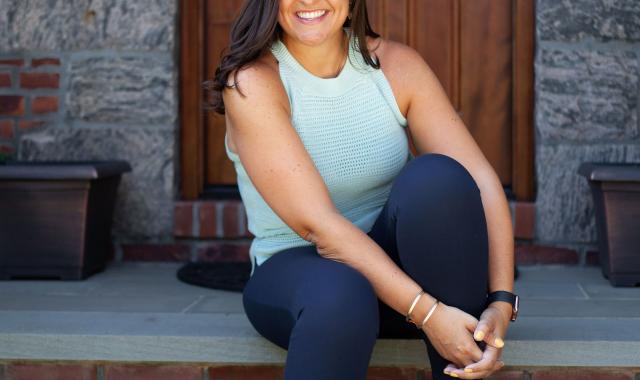 LISA MARIE GRASSIA

Our Crossfit Middle Village community appreciates you.Here at Crossfit Middle Village we seek to create an environment where healthy habits and healthy choices become a healthy life style. This comes from consistency and Lisa G embodies that. She comes in every day and puts in the work towards her fitness goals. She is focused and willing to be comfortable with being uncomfortable, in turn this  allows for amazing gains in her fitness pursuit. She motivates those around her, including her amazing kids who have also adopted her work ethic.  Congratulations Lise G in being our athlete of the month, keep crushing it in the Gym, but also in life. 
-Coach Jray 
What do you enjoy most about being a member of CrossFit Middle Village? 
I love the coaches and their guidance. You're not only part of a community but part of a family. Everyone is supportive and helps you with your growth.  
How/when did you get involved in CrossFit? 
I officially started CrossFit in 10/2019. 
What was your first CrossFit workout? How did you feel afterwards? 
Oh lord its been a while - but I remember feeling great after it - like I completed a REAL workout. I was hooked from Day 1. 
What do you enjoy most about CrossFit?
I love the weights. I love the push. I love the competitive drive. It helps me in all areas of my life, mentally and physically. 
What is your favorite WOD or Lift? 
Deadlifts
What is your least favorite WOD or Lift?.  
Burpees, ugh and over head squats - but I am getting better at them! 
What motivates you? How has CrossFit changed you? 
I'm always working on being better than yesterday. I am in constant competition with myself. I love growth. I love that I am able to enjoy CrossFit with my kids. CrossFit has made me stronger - it pushes me to limits I never thought possible. I never imagined being a CrossFit athlete, but here I am living the dream LOL
What were your goals when you started this journey? 
My goal when I started this journey was to lose weight and feel strong. 
What are your goals for the upcoming year? 
I am now working on logging my workouts and tracking where I am. My goals for this year is to lose the fear of doing box jumps, complete a set of 5 pull ups and double unders. 
Do you have any advice for new members? 
Don't give up. Remember this is a team and we all help each other out. Everyone is supportive and rooting for you. Don't compete with the person next to you but do compete with yourself. You got this!