Image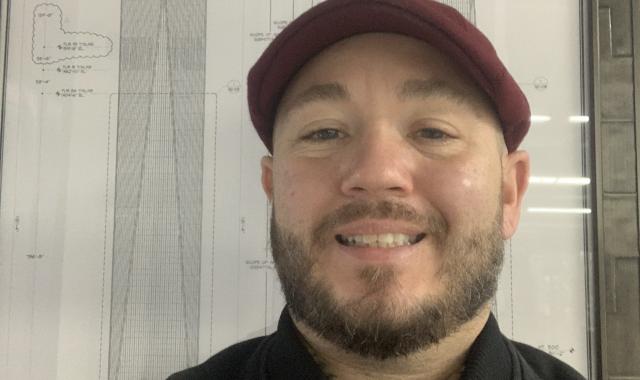 STEPHEN MATTES
"Stephen started his journey in CrossFit couple of years back, but he's no stranger to CrossFit! You'll either find him strolling into the 4:30 am class or sweating it out with the early Saturday I.C.E classes where he as become an extremely efficient athlete. He works extremely hard, but you'd never know how much effort he's putting in, because he is always so focused! He pushes himself to be better every day not just for him self but his wife and kids. Steve is always there to cheer on those who are working with him during team, group or regular classes.
We're so happy to have Steve as our October Athlete of the Month and as an awesome part of this CrossFit Middle Village community. Congratulations Steve!" 
-Coach Jray-
What do you enjoy most about being a member of CrossFit Middle Village? 
I enjoy the members and coaches I have connected with, all awesome people who want to see everyone progress and grow. 
How/when did you get involved in CrossFit? 
My AMAZING wife started before me and pushed me to join. 
What was your first CrossFit workout? How did you feel afterwards? 
I remember there being box jumps and a lot of cursing(Julia yelled at me a lot :)) 
I was definitely in shock after , I did not think I could handle it. 
What do you enjoy most about CrossFIt?
That my sons do CrossFit and look forward to it every week. 
What is your favorite WOD or Lift? 
Strict press and front  squats ! 
What is your least favorite WOD or Lift?.
Snatches are the devil, but I'm getting better.   
What motivates you? How has CrossFit changed you? 
My family motivates me as well as everyone who gets up for those 4:30 a.m. classes.
What were your goals when you started this journey ? 
I first started this journey so I wouldn't be worrying about my health as my kids grew, I don't  want to be that dad who can't  keep up with them. It's still part of my goal, however the goal has evolved to grow stronger and get better at the movements that I struggle with. 
What are your goals for the upcoming year? 
To get under 200lb and stay there. 
Do you have any advice for new members? 
Watch, learn, don't be afraid to try and fail.