Image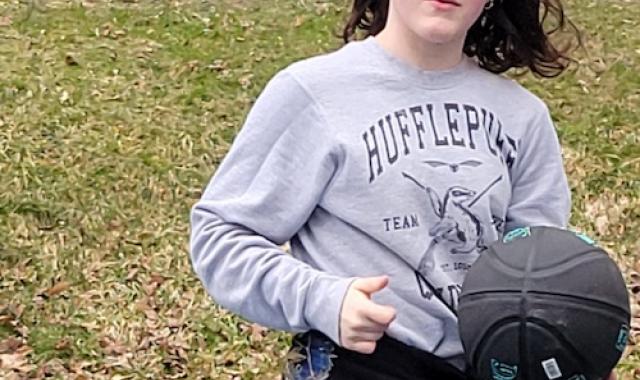 ISABELLA DITAMASO 
Isabella always comes to class with a positive attitude ready to tackle the days workout. I have watched Isabella grow up from when she started in the kids classes to now as she moved up to the pre teens classes. She was a consistent member even throughout quarantine when we were virtual.  She is a good listener, hard worker and always leaves with a smile.

Coach Ag
What do you enjoy most about being a member of CFMV?

 
I enjoy working with coach Jay Ray because he  pushes me to do the best I can each class. I also like the other students in the class and enjoy working out together. 
What do you enjoy most about CF?

 
I like that I am getting stronger and learning to be healthy and i get to stay im shape . 
When did you start CF?
I think i started about 2 years ago. 
What was your first CF workout?  How did you feel after? 
I don't remember but it was probably a game. I felt amazing and fell in love with it . 
What is your favorite movement?
My favorite movement is burpees and wall walks. 
What is your favorite game? 
I like the pizza box game. 
How had CF changed you? 
It has made me stronger and more flexible. 
What were your goals when you started?
I wanted to become better at working out and get stronger. 
What are your goals for this year?  
I would like to be able to do a pull up and a wall handstand .