Image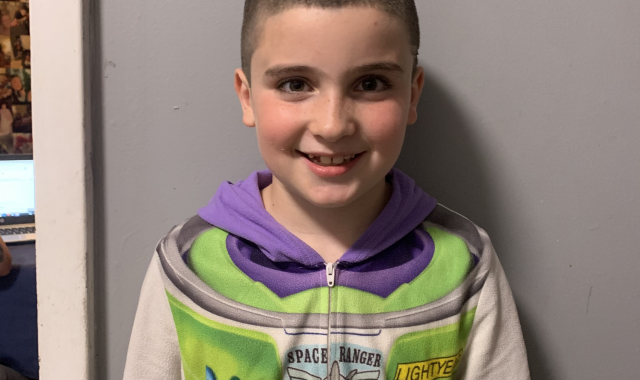 JACKSON MATTES 
"Jackson was chosen as this month's athlete of the month because he works hard and he holds himself and others accountable.  During class, he helps out the other children when they are unsure of what to do next. He works hard in and outside of the gym and you can tell he truly enjoys fitness. Congratulations Jackson, and keep up the great work!"  -COACH AG
What do you enjoy most about being a member of CFMV? 
It's pretty fun and I like doing pullups and climbing ropes. 
What do you enjoy most about CF? 
I like that it makes me stronger.
When did you start CF?
Two years ago. 
What was your first CF workout?  How did you feel after? 
My first class we played the pizza box game, I felt happy! 
What is your favorite movement?
Rope climbing and pullups. 
 What is your favorite game? 
The pizza box game. 
How has CF changed you?
It has made me stronger, I challenge other kids to  arm wrestling and I always win. It also helps with basketball because my legs are stronger.  
What were your goals when you started?
To have fun 
What are your goals for this year?  
I want to be able to get better at gymnastics and to make my core stronger.