Image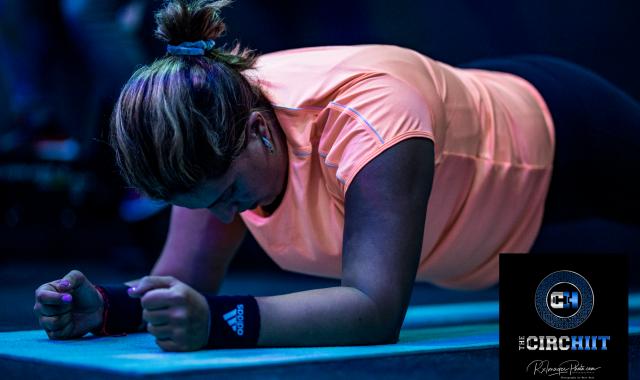 GABRIELA PENA
What do you enjoy most about being a member of The CircHIIT?
I enjoy being motivated by the coaches and people like me who want to achieve a new healthy lifestyle. The coaches inspire me to work hard and teach me techniques to improve my overall fitness level. 
How/when did you get involved with The CircHIIT?
I started in October 2019. My husband, Juan Quelal, brought me to CircHIIT and we were motivated to work together and share time in the best way: be healthy team.
How did you feel after your first workout at The CircHIIT? 
I felt exhausted and frustrated in my first workout. I was not an active person doing exercises but now I feel more confident and disciplined to get my goal: lose weight and eat healthy. 
What do you enjoy most about The CircHIIT? 
Since my movements have improved I enjoy classes even more. I enjoy when my coaches are taking classes along side me and motivating and willing to help me. I also really enjoy partner workouts.
What is your favorite station and movement at The CircHIIT?
Bike and Rowers
What is your least favorite stations/ movement at The CircHIIT?
Fitbench
What motivates you?
To maintain a healthy lifestyle. Make a plan to be disciplined on a daily basis.
How has The CircHIIT changed you?
I have lost a lot of weight. It's made  me motivated, disciplined to make time to take care of myself. Making sure I get in my workout makes me more organized. Working out helps me be a better mother, wife,student, friend and person. 
What were your goals when you started this journey ?
Losing weight. Organize my time between routine days
What are your goals for the upcoming year?
Stay consistent with my weekly workouts. Maintain my weight and be as healthy as possible. 
Do you have any advice for new members?
Be consistent. Put your workouts in our calendar and make sure you show up to the classes to do the workouts and improve your overall fitness level.Be a part of a  family and community of people with your same health goals as you and together you will reach them. It's key for changing your lifestyle successfully.