Image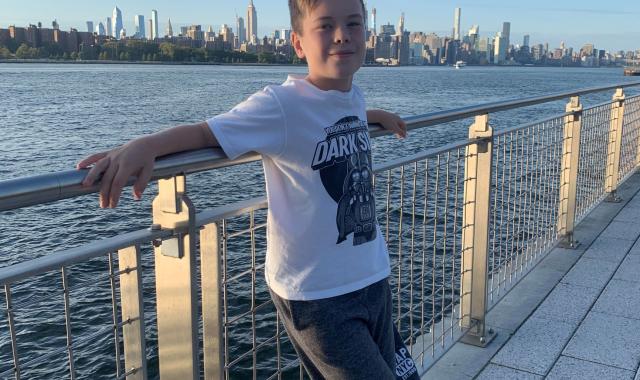 JAKUB JANKOWSKI
What do you enjoy most about being a member of CFMV? 
I enjoy being able to have fun and work out with my friends there and just have a good time 
What do you enjoy most about CF? 
Something I love the most about CrossFit is that there is always something new everyday and you get to try new things and improve every class
When did you start CF?
I started taking classes at Crossfit Middle Village on November 10th, 2019
What was your first CF workout?  How did you feel after? 
My first workout at CrossFit Middle Village was a partnered WOD. We took turns and recorded the rounds we completed. After the workout, I was confident and excited for the future classes I would attend. I felt like I truly found something fun that I could do in my everyday life and simultaneously liked doing it.
What is your favorite movement?
My favorite movement so far is the back squat. It is easy, fun, and makes me feel good about myself after lifting a heavy weight
What is your favorite game? 
My favorite game at CrossFit Middle Village is Tic Tac Toe. It is fast-paced and energetic and really fun to play.
How had CF changed you? 
CrossFit changed me by making me more confident in myself and feel better about myself. 
What were your goals when you started?
My first goals that I had when I started CrossFit was to make friends, try my best, and have fun.
What are your goals for this year?  
My goals for this year are to successfully learn how to do double unders, break my personal record in back squats, and to keep on trying my hardest and not giving up.