Image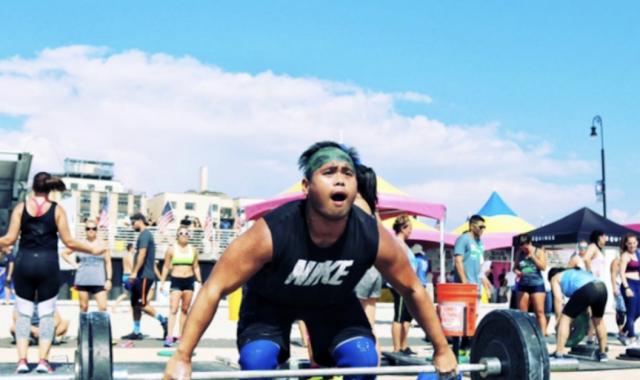 What do you enjoy most about being a member of CrossFit Middle Village? 
At CFMV, I enjoy being with the community and the coaches. Julia and Chris have been awesome at guiding and leading CFMV to a great place to come bang some weights, do some cardio, socialize a little and relieve some stress!
How/when did you get involved in CrossFit?
About 3 years. I wanted to do more functional fitness and I wanted to challenge myself. 
What was your first CrossFit workout? How did you feel afterwards? 
I had taken a 4-6 week CrossFit fundamentals and after that my official CrossFit workout was MURPH! It was rough but it was a great feeling to finish especially for what that workout stands for. 
What do you enjoy most about CrossFIt? 
I enjoy working out with the community, it brings out the best in everyone. Especially the open season, energy is key. 
What is your favorite WOD or Lift?
Any Heavy Lifting. 
What is your least favorite WOD or Lift?. 
Anything with Devils Presses and Dumbell box step overs.
What motivates you? How has CrossFit changed you?
My whole life I've always had weight issues and was severely Obese till about 5-6 years ago. I would not ever want to get back to that state of mind. It has changed me by having a positive outlook on things. 
What were your goals when you started this journey?
To just push and do the workout as hard as I can every time I'm in a class. 
What are your goals for the upcoming year?
To get more gymnastic-y!! I really want to get a handstand walk. 
Do you have any advice for new members? 
Trust your coaches!!! 
and come in with an open mind.